Broadband - A catalyst for Sustainable Economic Development and Promoting Digital Inclusion
Posted on:

11 September 2013

By:

dwesaadmin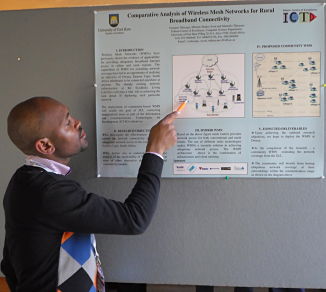 This year, the prestigious Southern African Telecommunications Networks and Applications Conference (SATNAC) conference was hosted at Stellenbosch's Spier Estate in the Western Cape. SATNAC is the flagship conference for the 16 Telkom Centres of Excellence hosted in Computer Science and Engineering Departments at universities around the country.  The 3 day conference was held from the 1st - 4th of Sept 2013.
The welcome address was delivered by Prof Brian O'Connell, Rector and Vice Chancellor at University of the Western Cape, and the keynote address was delivered by the Honourable Yunus Carrim, Minister of Communications - South Africa. In his speech, the Minister reaffirmed his commitment to deliver a broadband policy, strategy and plan by the end of Nov 2013.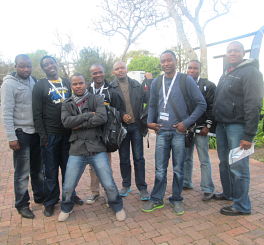 The theme of the conference was 'Broadband - A catalyst for Sustainable Economic Development and Promoting Digital Inclusion'. As such, the Siyakhula Living Lab (SLL) researchers and funders looked upon, with pride :-) as SLL was prominently featured in the Welcome Function video, as an excellent example of an initiative lying within the conference theme. SLL researchers from Fort Hare and Rhodes Universities also showcased 8 of the 25 posters and 9 of the 89 presentations. They had the opportunity to engage with industry, especially Telkom South Africa and Saab Grintek Technologies that support the Siyakhula Living Lab work. The researchers were accompanied by Prof Mamello Thinyane, the Fort Hare CoE Head and Ms Nyalleng Moorosi, a Lecturer in the Fort Hare Computer Science Department.