Siyakhula concludes another session of basic computer literacy training in February!
Posted on:

23 March 2015

By:

dwesaadmin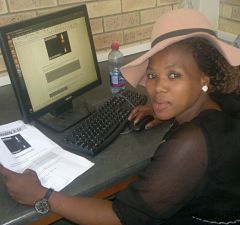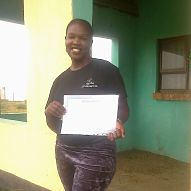 From September 2014 to February 2015, Siyakhula Living Lab ran another session of basic computer literacy training in its main field site, in Dwesa. The training was conducted by postgraduate ICT researchers at Rhodes and Fort Hare universities. The session started with about 80 community members and educators from some of the 17 SLL communities in the area with the objective of introducing to them ICT use on communal, shared fixed computer devices, based on beginner content such as Word, Calc, internet and email. 
While there is a general conception that the presence of mobile devices is large enough to change the direction of ICT in rural areas, our training sessions remind us of the reach of computer use in rural areas to date and the importance of basic computer literacy training . It cannot be stressed enough. For example, during the session we ascertained that more than half the attendees had internet enabled mobile devices and three had computer devices. However, the capabilities of ICTs, especially the internet experience, were new for most attendees who for example did their first Google searches and created of their first email addresses during the session.
In the meantime, we are pleased with the progress of some members of the community who have took part in previous computer literacy sessions. More often than not we have received  feedback on individuals being employed based on the SLL training. In a few of the cases, community members are now computer trainers to learners in local schools.
Halala Siyakhula!